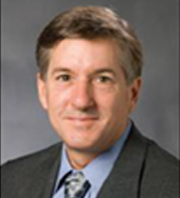 Kevin A. Schulman, MD, MBA is a professor of medicine at Duke University. He is an associate director of the Duke Clinical Research Institute (DCRI), the world's largest academic clinical research organization. He is also the founding president of the Business School Alliance for Health Management (BAHM).
At Duke's Fuqua School of Business, he oversaw the growth of what has become one of the country's largest health sector management program at any top business school. He served as the Gregory Mario and Jeremy Mario Professor of Business Administration, director of the Health Sector Management Program (HSM), and the Center for the Study of Health Management for over a dozen years. During his tenure at Fuqua, he graduated almost 1500 students with a Certificate in Health Sector Management.
He is the Founding Director of the unique Master of Management in Clinical Informatics program (MMCi), originally offered through the Fuqua School of Business and now housed in the Duke University School of Medicine (www.DukeMMCi.Org).
He served as a Visiting Professor in General Management at Harvard Business School from 2013-2016, and a Visiting Scholar at the School.  This appointment serves as a part of the HBS Health Care Initiative.  At HBS, he co-taught Innovating in Health Care with professor Regina Herzlinger 2013-2015, and wrote and taught Innovating in Biomedical Technology in 2014.
Dr. Schulman has published more than 400 papers, editorials, book chapters and business cases; his peer-reviewed articles have appeared in the New England Journal of Medicine, JAMA, and Annals of Internal Medicine. He is a member of the editorial board of the American Heart Journal, and a Senior Associate Editor of Health Services Research.